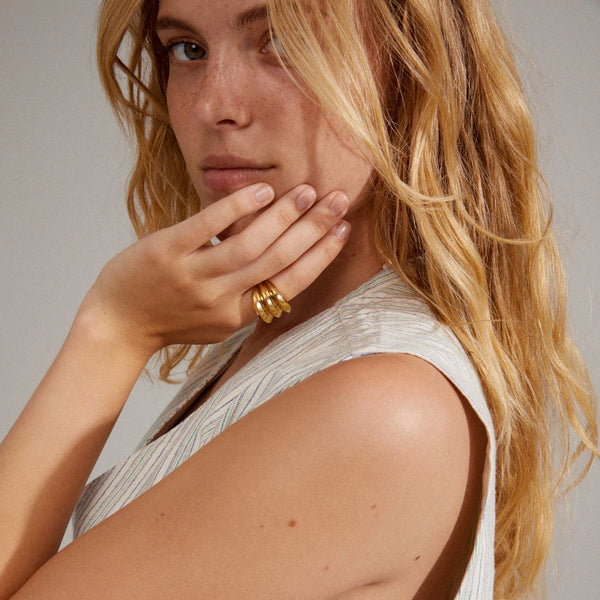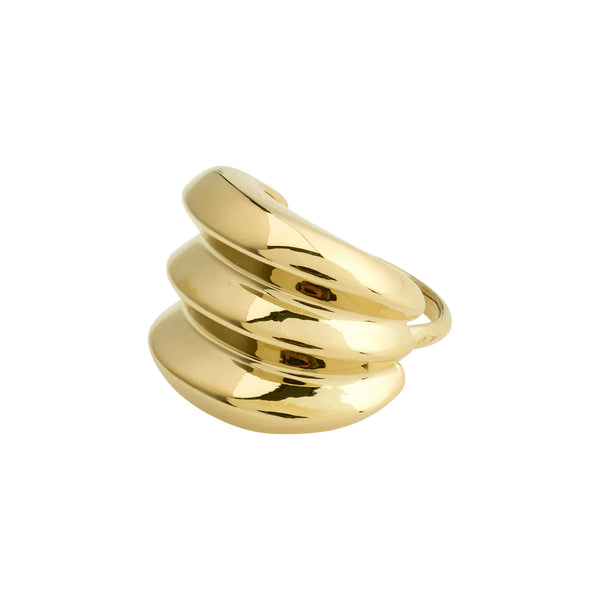 Reflect Statement Ring I Gold Plated
 The ring has a stacked look with an exclusive glossy finish.

The curvy shapes and the chunky silhouette make the ring a must-have statement piece that you can style with a white tee and sunglasses for a classic and effortlessly cool look.

A recycled item that is made from a minimum of 75% recycled materials.